To maintain any business, a reliable helping hand should always be there. Being a Chiropractor and managing your business and finances together can become exhausting. It can sometimes imbalance continuity and lead to losses. To prevent you from taking such risks, we at Howard, Howard and Hodges offer well-customized accounting, payroll, tax planning, and bookkeeping services to make our Chiropractic business client's jobs easier.
With our help and assistance, you can focus on your patients and treat their health. Get highly-qualified Certified Public Accountants near your area in Florida to arrange your business' financial statements, including cash flows, journal entries, bank accounts, credit card accounts, etc. Get in touch with us today to save your time and energy and heal your patients.
Expand Your Business By Releasing the Worries of Financial Management
Let the team at Howard, Howard and Hodges provide you with a wide range of accounting and financial services at the most competitive prices. When you have real-time access to your financial statements as a business owner, Chiropractors can make choices more quickly. We make sure you have this knowledge and are kept up to speed by our trained, Certified QuickBooks ProAdvisors.
We can all agree that bookkeeping is an onerous job that keeps business owners from doing other, more crucial tasks. So that you can concentrate on expanding your company, let our local professionals help you manage your books.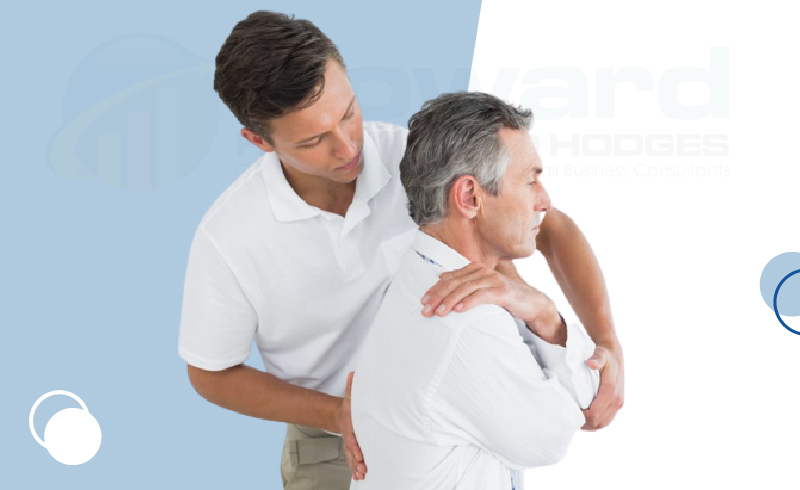 Schedule A Free Consultation To See How We Can Help You Meet Your Tax & Financial Goals.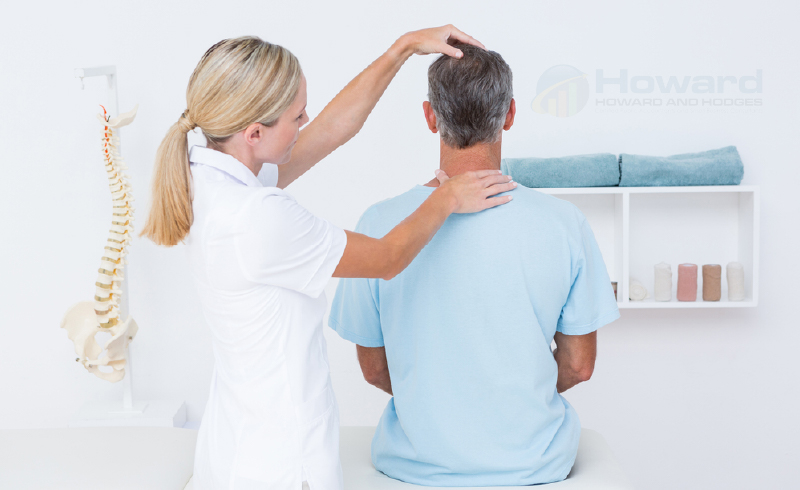 Highly Skilled Accountants & Bookkeepers for Chiropractic Businesses
To help you make the best financial decision, our professional tax advisors dive deeper into every part of your business. Howard, Howard and Hodges assist you in managing your financial statements by taking care of them and leaving you free time with your patients.
As a Chiropractor, your attention should be on your patients' health. And managing your services and finances all at once can mislead your business toward its downfall. So, to give you complete relaxation and peace of mind, we work on your behalf, preparing your taxes, helping you resolve IRS tax problems, and payroll processing management tasks accurately and effectively. Join our team and let your worries vanish, as we're here to help you out.
Professional Small Business Consulting Services for Chiropractors
Before starting a new business or startup, we should seek the guidance of business advisors. They have deep knowledge about how to start a new industry and what things to consider in its growth. If you need a small business retirement plan, business advice, or cash flow management for your business, call our Chief Financial Officers today, they are up-to-date on everything including recent tax laws.
Let Howard, Howard and Hodges Take Care of Your Financial Needs - Connect with us Today!
After looking at your needs and requirements, Howard, Howard and Hodges plan a strategy that help you in the future and make your life wealthy and peaceful. Contact us now to book the service and improve your Chiropractic service by helping your patients get rid of their pain.
Call us at 407-333-8110 or book an appointment by filling out the form for accounting services for Chiropractic businesses. If you have any queries, you can ask our online assistant.