Our Small Business Accounting Services Package is designed to allow you to focus your time and energy on growing your business and improving your work-life balance. An affordable fixed fee allows you to easily budget your accounting costs and avoid billing surprises.
The accounting function is one of the most vital areas for every business, irrespective of its type and size. In particular, small businesses, startups, and mid-sized corporations often find themselves in difficult situations when trying to manage their finances. It is precisely the reason why business owners are always in search of small business service packages to make sure that their entire books and records are taken care of in the most appropriate manner. Howard, Howard and Hodges happens to be one of the best choices for business owners. We make sure to take very good care of the accounting functions of small and mid-sized businesses, at a tremendous value for the price.
Our Accounting Services Package can be tailored to include:
Simple and easy-to-read monthly financial statements

Outsourced accounting solutions

Sales & use tax preparation

Food & beverage tax preparation

Personal property tax preparation

Income tax planning & preparation

General business guidance

Payroll services
Full-Service Accounting Packages for Small Businesses & Mid-Sized Corporations
At Howard, Howard and Hodges, we take pride in providing all-in-one small business accounting services and being a one-stop solution for businesses by providing them with a complete small business accounting services package. The packages we offer make sure that business owners don't need to worry about their accounting including business tax planning, tax preparation, payroll management, bookkeeping, etc., and all other accounting-related tasks. The availability of complete packages makes sure that business owners do not need to go to multiple service providers to receive all the required services. Business owners can be assured of getting everything handled under one roof at Howard, Howard and Hodges. To make it easier and more convenient for business owners to understand, we have listed a few of our major offerings below…
Schedule A Free Consultation To See How We Can Help You Meet Your Tax & Financial Goals.
Relax & Leave the Accounting to Us - Our Accounting Services Package can be tailored to include:
Monthly bookkeeping packages for small businesses to take good care of the business accounts and make sure that everything is up-to-date. Our experienced team is proficient in handling your business needs in the most efficient possible manner. 

Our team also takes care of the business payroll, so the employees receive their paychecks timely and accurately. While we take care of payroll, as a business owner, you can concentrate on other important business tasks.

We have highly experienced business tax members of our team who make sure that taxes are never a burden on the business owners of Florida. Our local tax experts have in-depth knowledge about the current tax laws of Florida to provide business owners with the correct insights regarding the same. Moreover, we help business owners with complete tax planning and preparation to keep tax worries at bay.

We are QuickBooks Certified ProAdvisors, offering QuickBooks and QuickBooks online accounting packages.

We also provide virtual CFO advisory and consulting services to help business owners with valuable inputs regarding the appropriate functioning of all business operations.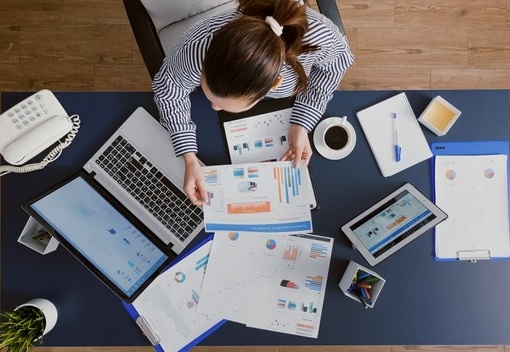 Complete Small Business Accounting Solutions
To cater to the varied needs of small and mid-sized businesses, we offer customized monthly accounting packages to ensure your needs are met. Contact us today and discuss a customized package of services for your business. The team at Howard, Howard and Hodges is more than happy to help.