In the complex landscape of business operations, accounting stands as a cornerstone function, irrespective of the industry or scale of operations. Business proprietors invariably seek the services of seasoned accountants to ensure precision and professionalism in this critical domain. Proper management of small business accounting assumes an even more pronounced significance. Negotiating the complexities of financial management while simultaneously steering the core business activities demands dedicated expertise. It is exactly the situation where Howard, Howard and Hodges, Tallahassee come to the rescue of businesses in Tallahassee.
Schedule A Free Consultation To See How We Can Help You Meet Your Tax & Financial Goals.
Looking for a Professional Accountant Near Your Area, Howard CPAs at Your Service!
We pride ourselves on being the #1 destination for small business accounting, bookkeeping, and tax preparation services. Howard, Howard and Hodges is a one-stop solution for all your financial and accounting requirements. We are all from one source for your business requirements and financial needs. It is to make sure that all the varying requirements of different businesses can be fulfilled under one roof, thereby eliminating the need for searching for another service provider.
Distinguished by our QuickBooks Certified ProAdvisors status, we possess specialized proficiency in managing the entirety of small business accounting operations. We oversee and optimize the accounts department, thereby helping to alleviate the burden on business owners. In order to facilitate clarity and transparency for our valued clientele, we present a succinct overview of the prominent services available at Howard, Howard and Hodges: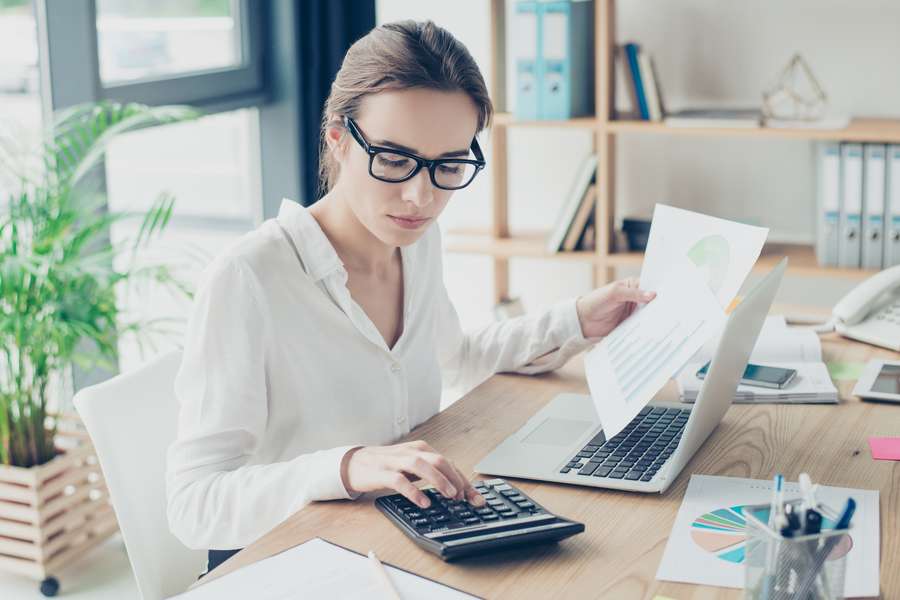 Small Business Bookkeeping
At Howard CPAs, business owners can be assured of

small business bookkeeping services

to ensure appropriate maintenance of entire account books. Precise recording and organization of financial data form the bedrock of sound financial decision-making. Our proficient team makes sure that bookkeeping is one hundred percent accurate, thereby allowing businesses to get precise insights for appropriate strategic planning.


Payroll Processing and Management
The efficient management of payroll is critical for maintaining a motivated workforce. We facilitate seamless

small business payroll

processing and management, thereby minimizing administrative complexities for business owners. Our small business payroll services make sure that business owners can be tension-free about employees' salaries.


Small Business Tax Planning and Prep
Our team of experts offers comprehensive

small business tax planning and prep

services, ensuring faith in all relevant compliance standards. Howard, Howard and Hodges specialize in partnership, LLC taxes, business enterprise tax, corporation, business profits tax, and others to help you solve your IRS tax problems. Our Florida tax advisor has full knowledge of tax laws for small businesses in Tallahassee to guide business owners.


Financial Reporting
Transparent and compact financial reporting happens to be of immense importance for evaluating the performance of any business. Our team prepares detailed reports that permit business owners to gain a clear understanding of their business's financial health and make informed decisions. Acting as the virtual CFO and controller services for small and mid-sized corporations in Tallahassee, we keep updated information and financial records at our fingertips, which proves to be immensely beneficial for business owners.


Business Consulting and Advisory Services
Leveraging our extensive expertise, we offer proactive startups and small business consulting as well as advisory services aimed at enhancing business efficiency and profitability. Our team carries out comprehensive financial analyses to identify various opportunities for growth. We help business owners with personal tax investments and small business retirement plans that prove to be quite beneficial.
As the number one Certified Public Accountants and Bookkeepers, we are always ready to extend our support to small business owners in Tallahassee, Florida to cater to their varied requirements in the right way so that none of them gets even a single chance to complain.
Why Choose Howard CPAs Small Business Accounting Services?
We take immense pride in being one of the reputed and most trusted small business accounting service providers catering to the specific needs of small business owners of Tallahassee in the best possible manner. Our experience and expertise make sure that you get on the best for your business. We have a clear and complete idea of all the recent tax legislation as well as new tax-deductible expenses to guide business owners on the right path.
Howard, Howard and Hodges have a team of highly professional experts who specialize in full-service or complete accounting including changes in the recent small business tax laws. Thus, at any point in time, if you are looking for local accounting firms near me, Howard, Howard and Hodges is certainly a top choice in this regard. Contact us immediately with our team to discuss your business needs. Let Howard CPAs drive your financial success by handling your accounting needs, so you can concentrate on expanding your Tallahassee business.