We are Your Experienced & Local Payroll Specialists
Get back to doing what you do best, running your business, and free yourself from the hassles of payroll. Our dedicated specialists work with you throughout the payroll process to ensure a seamless experience. Payroll laws are constantly in flux and staying compliant poses a major challenge. Our team helps keep you in compliance with the tax requirements via up-to-date quarterly and annual payroll filings. Our online platform offers the convenience of 24/7 access to payroll reports and returns.
As your payroll partner, we can provide:
Check processing and printing
Direct deposit
Pay cards
Pay-as-you-go worker's compensation insurance
401k reporting
Online employee self-service
Time and attendance systems
HR Support
Our client payroll is handled by Howard, Howard and Hodges sister company, Payroll Partners LLC, which is housed in our main office. You receive all the benefits of the "big payroll companies" without being treated like a number.

Schedule A Free Consultation To See How We Can Help You Meet Your Tax & Financial Goals.
Outsource Payroll Services Today And Say Goodbye to Your Payroll Headaches
Running a small business requires meticulous planning and effective administration. Employee payroll processing is very important. Many SMBs, startups, and other business owners are unable to spend the time they need to handle employee payroll management, which can cause tax and/or legal troubles. Do away with these issues by opting for our skilled payroll processing services.
Howard, Howard and Hodges is one of the best and most affordable payroll service providers for small and mid-sized businesses with over 60 years of experience.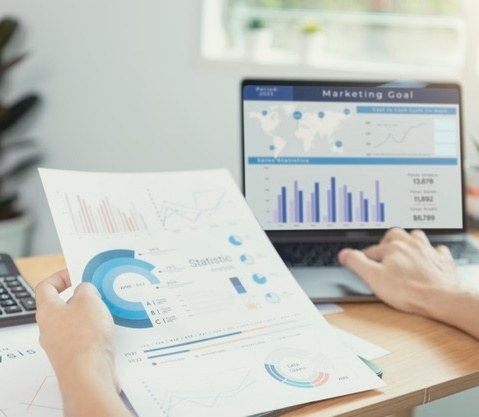 Looking for One of the Best Small Business Payroll Companies Near Me? Your Search Ends Here!
Are you finding the task of calculating business payroll to be cumbersome and time-consuming? Contact
Howard, Howard and Hodges
at
407-966-3412
or
info@howardcpas.com
right away and sign up for our top small business payroll services. Take the tension out of creating a list of employees to be paid and then making all their payment calculations, plus payroll taxes, and allowance calculations. We know the latest rules in business payroll management and use the latest software. Rest assured that through us, your employees will be paid on time and the expenses will accurately be recorded for quarterly and yearly tax filings. So if you are looking for outsourcing payroll processing services,
contact us today.
Hire A Payroll Service Provider to Minimize Your Expenses and Quantify Visible & Hidden Costs Around Payroll Management
Cost savings is a prime benefit gained by taking up SMB payroll processing services. It is surprising but true that you can save on expenses by having employee processing managed by our local payroll professionals. When checking out small business payroll services near me or best payroll companies for small business or mid-sized corporations, give a call to Howard, Howard and Hodges to find out more on how we can assist you as we are a reputable, well-established firm with 60+ years of experience in this industry.
Simplify & Streamline Your Business Payroll Management Easily Through Our Experts!
With our local expert assistance, payroll calculations will be done accurately, so errors are avoided and prevent unnecessary expenses. We handle the allowances, insurance, and other calculations that have to be deducted prior to crediting the money into employee accounts. When you are expanding operations or implementing strategies to gain a lead over competitors, the one thing that you don't want to be burdened with is payroll processing. Howard, Howard and Hodges is one of the best payroll companies for small and mid-sized businesses, offering high-quality and affordable business payroll services. Give us a call now and take the next step to smooth payroll processing for your business.
Need a High-Quality & Affordable Small Business Payroll Service? Howard, Howard and Hodges is at Your Service!
Small business payroll processing is a task that can take a long time, but when it is outsourced to experts, it can be done faster and with a lot less stress. We are your #1 local payroll expert and manage the payroll process with the latest accounting software which gives a clear view of various calculations, and deductions and enables accurate recording of payments to various employees all year. We are current on all government regulations about employee payroll and its taxation and follow accordingly. If you are looking for advice and guidance on small and mid-sized business payroll, contact us to find out more.
Schedule your payroll appointment today.