Many veterinarians lack in their financial side necessary to care for the animals. In this case, their business growth stops, and they get clumsy trying to make it manageable. What should you do in such cases? Introducing Howard, Howard and Hodges, is among the leading veterinary accounting and CPA firms near your area in Florida. With great expertise and 60+ years of local experience, we've helped several small and mid-sized vet businesses succeed.
If you're one who struggles to maintain smooth business continuity, come to us. Our local professionals make complex tasks easier and become a helping hand in lowering the burden of your pet's hospital services.
Full Service Accounting Firm for Veterinary Clinics & Vets
We are a trusted and reputed veterinarian accounting and tax prep firm that offers every necessary financial service nearby your area at an affordable price. Our firm provides everything that helps businesses achieve their financial goals, which includes; CPA services, Bookkeeping, Tax planning & preparation, Payroll Management, Accounting, Strategic planning, CFO and controller, Audits, reviews, compilation, etc.
Such services are always up-to-date and offered in a customized manner to suit the financial objectives of your pet clinic. We complete our services with a high level of professionals and expertise. We outsource Certified Public Accountant to solely focus on curing pets.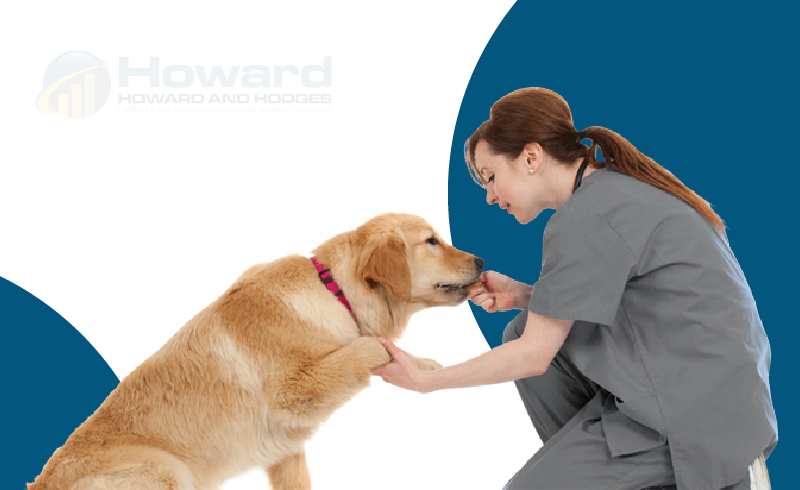 Schedule A Free Consultation To See How We Can Help You Meet Your Tax & Financial Goals.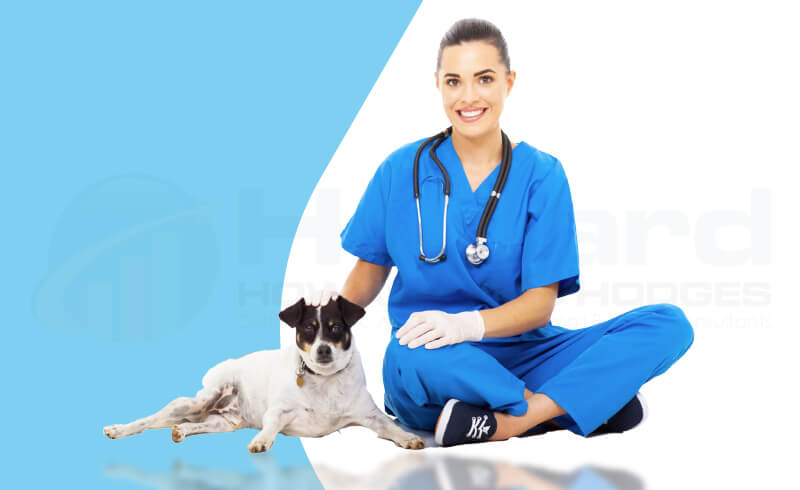 A Well-Specialized Tax Planning and Preparation Service for Veterinary Practices
We help you claim your benefits with our unique approach to planning taxes. Howard, Howard and Hodges's CPAs are well-qualified in preparing tax returns that save a high amount of unwanted tax from being paid. We also adhere to state and federal tax laws to ensure a legal work ethic.
If you need someone, we can assist you in making a wise decision in business tax investment and reduction. Request a quote now and grow your business and wealth smartly and effectively.
Outsource Complete Accounting & Payroll Services for Running A Profitable Pet Hospital
Our full service accounting free up more time for you to practice business. Our payroll processing services consist of budgeting and financial forecasting, easy cash flow management, and salary preparation. In order to save time and make things ready on time, our expert bookkeepers focus on and prepare the salary that can be paid to the employees at the right time.
Including veterinarians payroll management, we also offer business consultation to vet hospitals and guide you on how to increase your earnings and where to invest. Howard, Howard and Hodges have your back; you just need to let us know by contacting us about which service you need. Our expert team will handle the rest of the details.
Why Outsource Howard, Howard and Hodges Accounting Service for Your Pet Clinics?
Howard, Howard and Hodges is the leading firm for accounting and other financial services in Florida, USA. We've served numerous vet clients from all across Florida and helped them find the easiest way to increase cash flow.
Every small and mid-sized vet hospital can benefit from us and make their business more successful and smooth. Howard, Howard and Hodges's veterinarian CPA's are highly skilled with advanced-level experience in accounting. You can easily rely on us for any of the financial services.
Book an appointment today and experience how our veterinary accounting firm will increase your tax benefits and help you earn more profits.