Are you a small business owner and looking for a trusted partner to handle your financial needs? Howard, Howard and Hodges, Miami is here to help you out. We are dedicated to helping startups, mid-sized, and small businesses like yours thrive by providing comprehensive small business accounting and bookkeeping tailored to your unique requirements. With us by your side, you can focus on what you do best by growing your business while we take care of your financial needs.
Choose Howard, Howard and Hodges for Professional Accountants & Bookkeepers
Howard, Howard and Hodges specialize in working with startups and small businesses, understanding the challenges and opportunities you face in the competitive Miami, Florida market. Our team of experienced tax experts has a deep understanding of tax management, including funding, cash flow management, tax planning and preparation, tax filing, bookkeeping, payroll management, and growth strategies. We bring that expertise to the table to help navigate the financial complexities and achieve your business goals.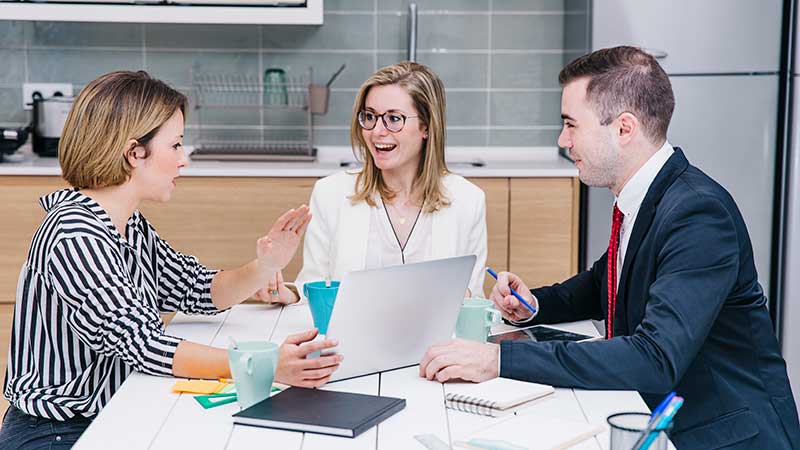 Schedule A Free Consultation To See How We Can Help You Meet Your Tax & Financial Goals.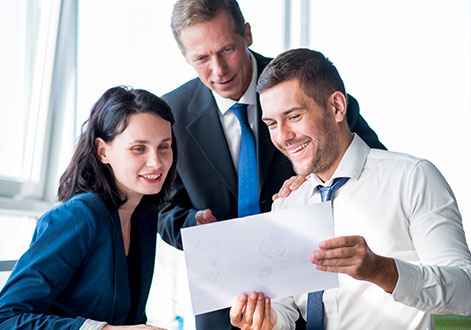 Miami's Best-ever Comprehensive Financial Planning Services for Small Business Owners
At Howard, Howard and Hodges, we offer a wide range of accounting and financial services designed to support your new startup and small business at every stage of its growth. Our well-established CPA firm provides small business retirement plans and guidance on how to manage wealth for the future. We have the expertise and tools to meet all your financial needs. By outsourcing your financial tasks to us, you can save time, reduce costs, and gain valuable insights into your business's financial health.
Best-in-Class Small Business Consultancy Services in Miami
We believe that a solid financial plan is essential for the long-term success of any startup, mid-sized or small business. Our team works closely with you to understand your business objectives and develop a tailored financial plan that aligns with your goals. Our local CPA provides consultancy, insights, and guidance on budgeting, forecasting, and financial decision-making, helping you make informed choices that drive sustainable growth.
Top Financial Growth Partner for Small & Mid-sized Businesses
Navigating the complex world of tax regulations and financial compliance can be overwhelming for SMBs. With Howard, Howard and Hodges, you can trust that your financial matters are in capable hands. Our team stays up-to-date with the latest tax laws and regulations to ensure business, enterprise, corporation, and LLC tax issues, compliance, maximum deductions, and minimizing tax liabilities. We handle your small business tax filings and reporting and help you resolve tax problems, allowing you to focus on running your business with confidence.
Expert Virtual CFO & Controller Services for Scalable Solutions
We understand that startups often experience rapid growth and changing financial needs. That's why our services are scalable to adapt to your evolving requirements. As your business expands, our Chief Financial Officers can seamlessly adjust our services to accommodate your increased demands, providing you with the flexibility and support you need to succeed.
A Leading Accounting Firm Near You for Result-driven Payroll Management
At Howard, Howard and Hodges we leverage the power of technology to streamline your payroll processes. We utilize advanced accounting software and cloud-based tools to automate bookkeeping, streamline payroll management, and enhance data security. By embracing technology like QuickBooks, our Certified QuickBooks ProAdvisors help you save time, reduce errors, and gain real-time visibility into your financial performance.
Get in Touch with Miami's Leading Accounting Firm specializing for SMBs
We believe in and provide each client with personalized support. We take great pleasure in providing individual care and top-notch customer service. We take the time to comprehend your company's objectives, difficulties, and aspirations before customizing our offerings to suit them. Our team is always available to answer your questions, address your concerns, and provide proactive financial advice to support your success.
Contact us today to schedule a consultation and discover how our accounting, bookkeeping, payroll processing, and other financial services can drive small and mid-sized businesses forward in Miami, Florida.